When we first told people about our lifestyle change in 2016, we would often get asked questions like
What is minimalism?
Why did you choose this path?
Does it make you happy?
We continue to be asked these questions as we meet people on the road, and therefore felt it was worth writing an article that talks about our philosophy of minimalism, how it all came about and what it means for our happiness. I am saying our philosophy on purpose as everyone interprets minimalism differently.
Sign up to receive our email newsletter full of actionable tips and practical advice every month
What was our life like (before minimalism)?
Paul and I used to live the typical middle-class Western life: with a big beautiful terraced house in Sydney's Inner West (and an equally big mortgage), well-paying careers with good growth prospects in our respective organisations, and supportive managers and colleagues. A comfortable life… so why give it all up?
Don't get me wrong, I liked my job: I got a buzz out of the intellectual challenge and the fact that I was operating outside my comfort zone (almost) every day. I enjoyed working with so many smart individuals and shaping the future of the organisation through the projects I was involved in. But I also worked my butt off. Anyone working as a management consultant or project management professional in financial services (anywhere in the world) will tell you it ain't a walk in the park. And it only got tougher since the global financial crisis. I did this for seventeen years: Seventeen years of 50+ hour weeks, seventeen years of politics, and seventeen years of being stretched to meet ever-changing requirements.
I would get home in the dark, Paul waiting for me with dinner prepared. Most days, my exercise would be walking or cycling to or from work. If I was lucky, I'd get out early to go for a swim at my local pool before it closed or attend a yoga class.
Every night, I would wake up between 0200h and 0400h… Seldom, I would be able to get back to sleep. Often, I would steal myself to the bathroom (so as not to wake Paul) and jot down notes on the notepad I'd keep next to my bed… for the analysis, I was conducting… the presentation I was preparing… or the senior stakeholder meeting I had the next day.
If I was lucky, I would be able to catch up with a friend or two during the week after work. More often than not though, I would only see my friends on the weekend. To be able to rest and have time for myself, with Paul and my friends, we would pay for a cleaner to clean the house and for a gardener to maintain the garden… just so it would look nice on the rare occasion I was actually at home during daylight hours to see it or able to spend time in it those six or seven times a year when we would have friends over for a BBQ.
Leaving the non-monetary aspects of my career aside, I essentially worked… to earn money… to pay for a house (that is, a mortgage, insurance, a cleaner, a gardener) that I was only able to enjoy a few waking hours. That although a true home, was far too big for just Paul and I, and the occasional visiting friends and family.
Why did we choose this path?
I worked so much that I didn't have time for what was truly important to me: my own health, and my loved ones, and to learn and expand my horizon beyond what I was able to in the context of my career. I am talking about discovering the world and immersing myself in other cultures… learning other languages… studying subjects that I had always been interested in… and exploring business ideas that had been floating around in my head for years.
Life is too short to waste it with meaningless consumption of any kind.
I don't remember where I read this quote but it resonated with me. I felt like the hamster in the wheel… doing what I was doing… day in and day out… only rarely stopping and questioning whether this life was what I really wanted.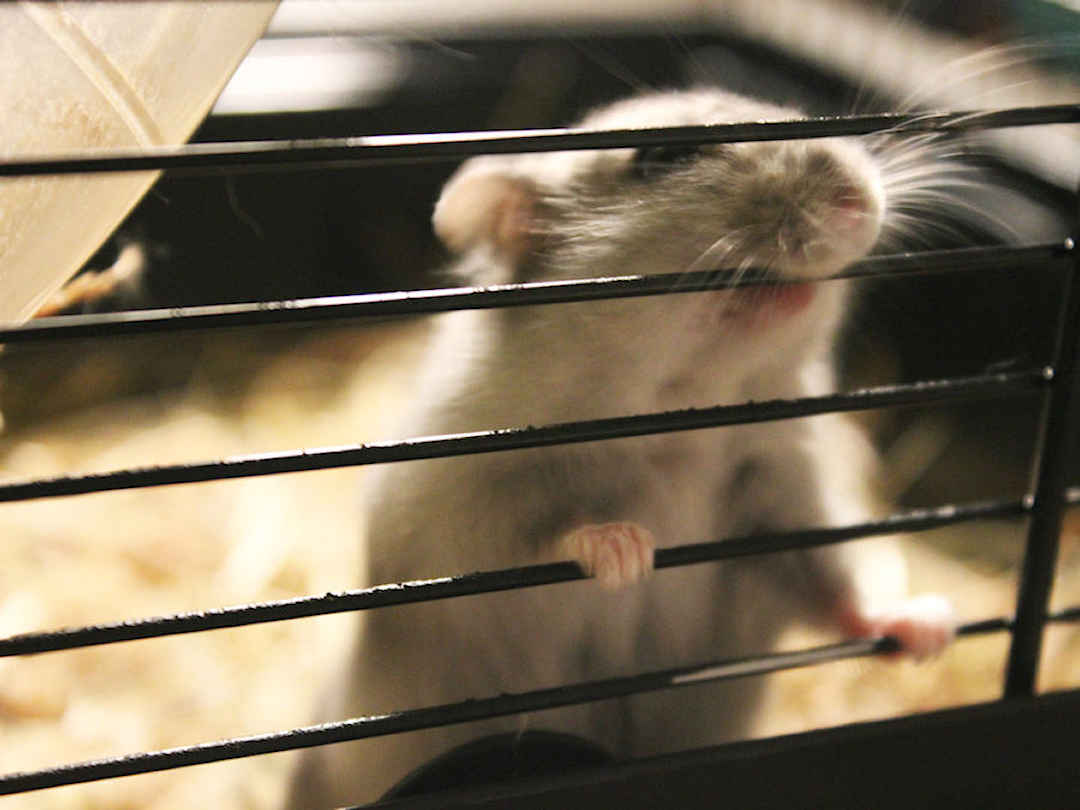 On the other hand, I have had regular reminders throughout my life that life was short: My brother had leukaemia when he was 8 years old (he survived). A close work colleague passed away suddenly from an adult version of SIDS at the tender age of 27. One uncle died from malaria at only 55, while another passed away from complications after a stroke, far too young at age 60. My stepson Matt, who is in his 20s, lives every second of his life… despite (or because of) his cystic fibrosis and diabetes.
What is Minimalism?
When I met Paul, he lived in a shoebox… figuratively. His apartment was so tiny that you could pour yourself a cup of coffee on the kitchen bench while sitting on the bed that would fold out of the closet. When he moved to Australia, he was recovering from depression and was broke. And he hadn't accumulated a lot over the years, moving house every six months. Not even documents and photos… he only kept electronic copies.
Born and raised in East Germany, I was never a Material Girl. But when Paul and I moved together, I had quite a lot of stuff… Unlike Paul, I moved my humble possessions around the world… from Germany to England, and from England to Australia, adding bits and bobs along the way, and seldom giving things away (as they were perfectly fine, and you never know when you might need them).
I had even rented storage space… for the Christmas tree/decoration that would come out once a year, for the furniture that my first husband didn't want (and I couldn't fit into the apartments I had shared with housemates after my separation), for all sorts of stuff I didn't even remember shipping around the world. Quite a bit of that stuff ended up in the house Paul and I shared, but it didn't mean we used it more than when it was in storage.
Minimalism is a tool to rid yourself of life's excess in favour of focusing on what's important – so you can find happiness, fulfilment and freedom. – The Minimalists
I don't remember how minimalism entered our lives. It wasn't a single event… more a gradual process. At one point, Paul read Everything that remains by Joshua Fields Millburn and Ryan Nicodemus. Over time, he read other books and articles and listened to podcasts. At some point, we even met Ryan and Joshua at an event at the University of Sydney – two humble, very personable guys with similar stories to our own. We both got interested in tiny houses, shipping container conversions, off-the-grid living etc.
Adopting minimalism made us question whether something we had or did give us value. While I attended life coaching sessions after my first marriage broke down, documenting my values in the process of writing our commitment statement really brought to the forefront what was important to me.
This helped me immensely in determining whether something gave me value. Owning a big, beautifully decorated home with manicured garden, climbing the career ladder or buying the latest designer fashion wasn't among them. The same applied to Paul.
As we reflected on our values, where we were in life and what we wanted our lives to be, we realised that if we didn't own all this STUFF (house included), we could earn less. In fact, with the worldwide disparity in the cost of living we had encountered during our travels in 2012, we wondered whether it might actually be cheaper to live on the road than in Sydney.
Slowly but surely, the idea formed in our heads: Could we earn (and thus work) less and pursue what's truly important to us (including building a business that is more reflective of our values) if we got rid of superfluous possessions and reduced our expenses? This is how Minimalist Journeys and our philosophy of experiencing more by living with less came about.
What is our life like now?
Our daily routine hasn't really changed that much since leaving Sydney. We still wake up around sunrise, as Paul continues to run most mornings. Different to Sydney though, we are able to enjoy breakfast together and live our days in sync with Mother Nature: if the weather is fine we head out exploring if it rains we stay at home and work.
Since we are running a business together, we have fortnightly business management meetings where we discuss and agree on strategic business matters as well as our tasks for the weeks ahead. Both of us have different strengths and experiences, and we have divided key roles between us accordingly. We are pretty driven and disciplined by nature, so pushing ourselves (and each other) to get things done isn't difficult. In fact, developing our website and other business ideas doesn't feel like work (most of the time). We enjoy utilising our skills and learning new ones – just this time, it's for the benefit of our own business, not for someone else's.
We continue to make meaningful changes in the way we live. We've become (even) more focused on sustainability. I guess, having experienced the beauty and fragility of our planet first-hand – from the Amazon Rainforest to the Galapagos Islands – makes us want to protect it (even more). From changing our deodorant or the way we keep leftovers to how we select our gear and our travel experiences – our life keeps evolving. That's what journeys are about. Right?
So, does minimalism make us happy?
People tend to look for happiness elsewhere, often believing that heaps of money, their partner or some distant goal once achieved will make them happy. For us, true happiness comes from within. Nothing apart from ourselves can make us happy.
Happiness is when what you think, what you say, and what you do are in harmony (Mahatma Gandhi)
Gandhi's quote reflects how I see Happiness: To me, being happy means living a life that is aligned with my values, where I can be true to myself, and where I can explore and pursue whatever the reason why I am on this earth.
Our lives now are more aligned with our values than ever before. Are we happier because of it? ABSOLUTELY.
What does happiness mean to you? What changes have you made in your life to be happy?
I wrote this arrticle about the effect that minimalism has had on our lives based on our own experience. If you liked my article and tips and found them helpful, I would appreciate it if you could share them with your friends and family via the Share buttons below. Even better, link to the page from your personal blog or social media platforms.