If you've got three weeks to spare and wonder whether you should use them to visit the Baltic states of
Lithuania
,
Latvia
and
Estonia
, this article is for you.
The Baltics
had been on our travel bucket list for aeons, and we finally managed to visit all three of them recently.
Sign up to receive our email newsletter full of actionable tips and practical advice every month
Why visit the Baltics?
While there is a young and dynamic feel about them, the Baltics have a lot of history waiting to be discovered. From Teutonic Knights to Russian Tsars and both Fascist and Socialist dictatorships, the Baltic countries had (more than) their fair share of invaders. The remnants from those times are everywhere: Quaint medieval old towns sit side by side with austere Soviet-era architecture, Catholic and Protestant churches next to the onion-shaped domes of Eastern Orthodox edifices. Even Baltic cuisine can tell you stories.
If that's not enough: August 2023 marked 34 years of the Baltic Way, when 2 million people joined hands to form a chain reaching from Vilnius via Riga to Tallinn. And by 2021, all three countries celebrated the 30th anniversary of regaining their independence after 40+ years of Soviet occupation. One thing is sure: Lithuanians, Latvians and Estonians everywhere were proud to celebrate the occasion.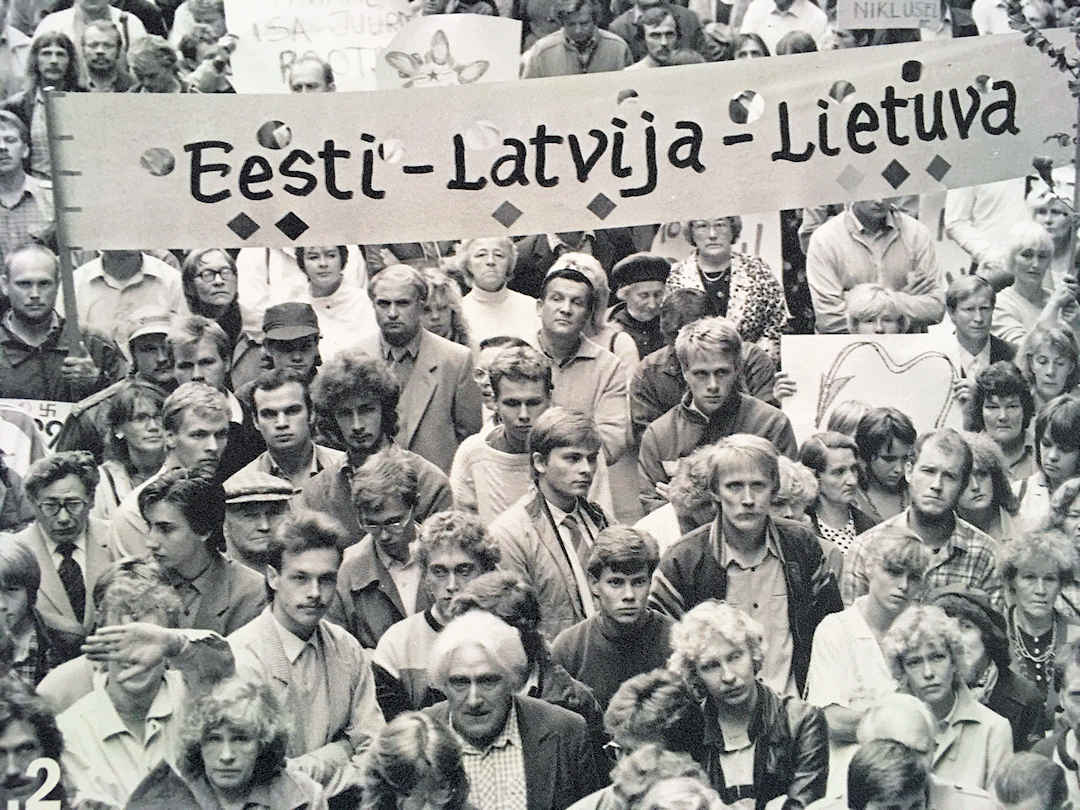 If you're more into nature and the outdoors,
the Baltics
have you covered too. Firstly, there are several thousand kilometres of Baltic coastline (
Estonia
alone has more than 2,000 islands), over 10,000 lakes and more than 5,000 kilometres of rivers. So, if anything water-related is your thing, you're spoilt for choice. Likewise, if you love hiking or cycling, you can choose between 14 National Parks.
These days, the Baltics are a peaceful place. It feels safe travelling around Lithuania, Latvia and Estonia. People are friendly, albeit often a bit shy: most people over 40 don't speak English.
The countries are also relatively undiscovered when it comes to tourism. Most visitors seem to focus on the UNESCO-protected historic old towns of Vilnius, Riga and Tallinn which are advertised in every tourism marketing brochure. But there is so much more to the Baltics than the capital cities and their medieval hearts. So, what are you waiting for?
How much does it cost to explore the Baltics?
Visiting the Baltic countries cost us on average EUR45.17/USD50.54 per person per day. Check out our individual country costs here:
When is the best time to visit?
While our favourite travel time of the year is usually Spring (mid-March to mid-June) and Autumn (mid-September to mid-December), the three Baltic countries are best visited between the end of May/early June and mid-end August, when the temperatures are in the low 20s (centigrade that is), and the days are super long. If you want to experience the Baltics in the winter, come in February or March, when snow is still likely, but the days are longer.
Save money using the Airalo eSim
Airalo is the world's first eSIM store that solves the pain of high roaming bills by giving you access to eSIMs (digital SIM cards). More than one million people are already using Airalo's eSIMs.
With eSIMs from Airalo, you can download and install a digital data pack for over 200 countries/regions and get connected anywhere in the world as soon as you land.
Benefits
With Airalo's eSIMs, you can access the Internet from virtually any country on the planet and don't have to pay excessive roaming charges. You don't need to waste your time looking for a local plastic SIM card. The eSIM can be activated either immediately after installation or upon arrival at your destination. A wide range of eSIMs are available for different countries and regions. You do not even have to buy a card for a specific country. If you intend to travel, you can buy a regional eSIM on Airalo. For example, there are eSIMs available for the entire continent of Europe.
The support team is available 24/7/365 and is happy to offer prompt assistance via chat on the Airalo website, social media, or email.
Why choose this itinerary?
We've put together an itinerary that shows you a bit of everything: historic cities, National Parks and the Baltic Sea. While our itinerary starts in Vilnius and finishes in Tallinn, it can easily be done the other way around.
All the places we recommend are reachable by public transport. Although to make things a bit easier for you, we do recommend one-day car rentals on the island of Saaremaa and for the day trip from Vilnius (and maybe Riga). Don't worry: we provide you with all the links you need to organise your transportation further down in this post.
While this itinerary is built around a week in each country – Lithuania, Latvia and Estonia – you can easily add days here and there if you've got more time. Alternatively, if you've got only time to visit one country just pick the one that sounds most interesting to you (and come back for more another time).
So, let's have a look at which places we have in mind for you.
To find out more about each country, click on the tiles below. For destination-specific information, click on the links in the above table.
How easy is it to travel in the Baltics by bus or train, and where to buy tickets?
Travelling around the Baltics by bus and/or train is super easy. Our go-to website to determine what transport options exist between points A and B (and to get an idea as to how long it takes and how much it costs) is Rome2Rio.
While there are reliable bus connections pretty much everywhere in the Baltics, we find trains more comfortable and chose trains over buses wherever possible:
Another bonus: trains in
Latvia
and
Estonia
have (reasonably good) Wi-Fi. So, if you need to catch up on some emails or travel with kids who find looking out of the window boring, no problem.
Here are all the important links to organise your travels around the Baltics:
Train travel in the Baltics
In both Lithuania and Latvia, you can buy train tickets at the train station or on the train (both without a surcharge). Alternatively, if you prefer to purchase online (electronic tickets are accepted):
In Estonia, you can only buy train tickets online (electronic tickets are accepted) or on the train (with a surcharge). The train stations we travelled through had no ticket counters or machines at the stations.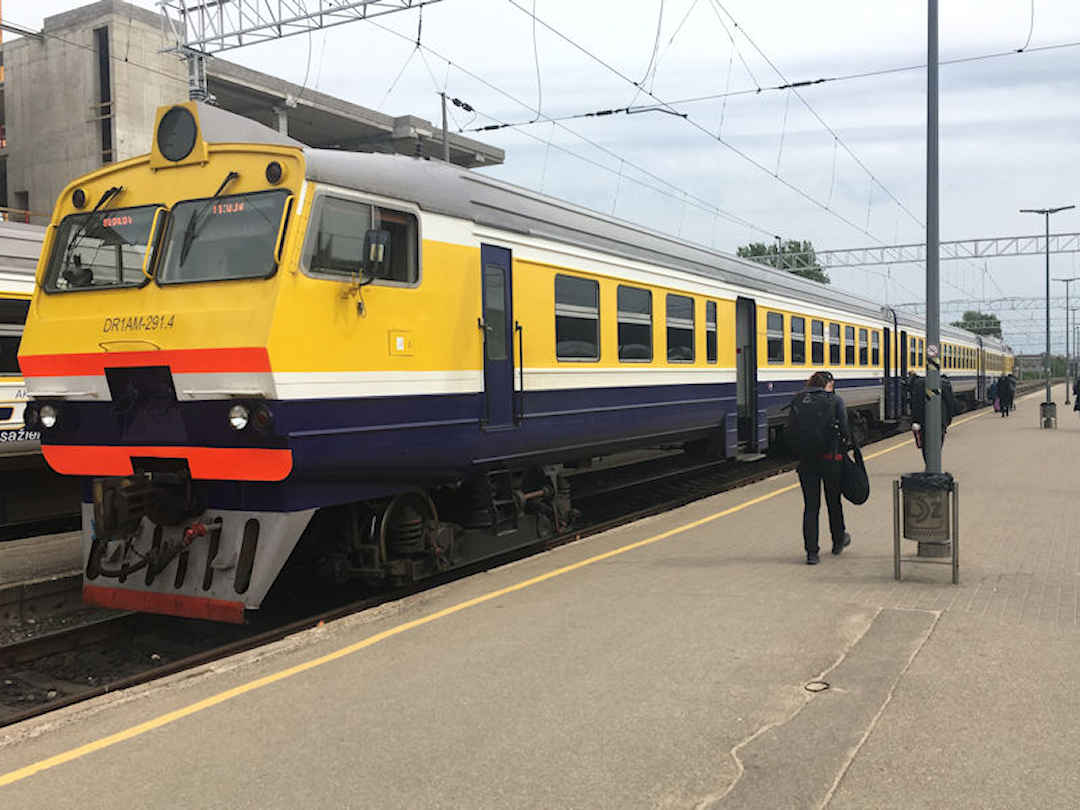 Bus travel in the Baltics
We booked our bus tickets in Lithuania and from Lithuania to Latvia online (electronic tickets are accepted):
but you can also buy them at the bus stations.
The Peatus website provides comprehensive route/timetable/bus company information for Estonia and between Estonia and Latvia/Lithuania, but you can't buy a ticket through the website. Instead, you can buy your bus ticket at the bus station or online with the bus company directly: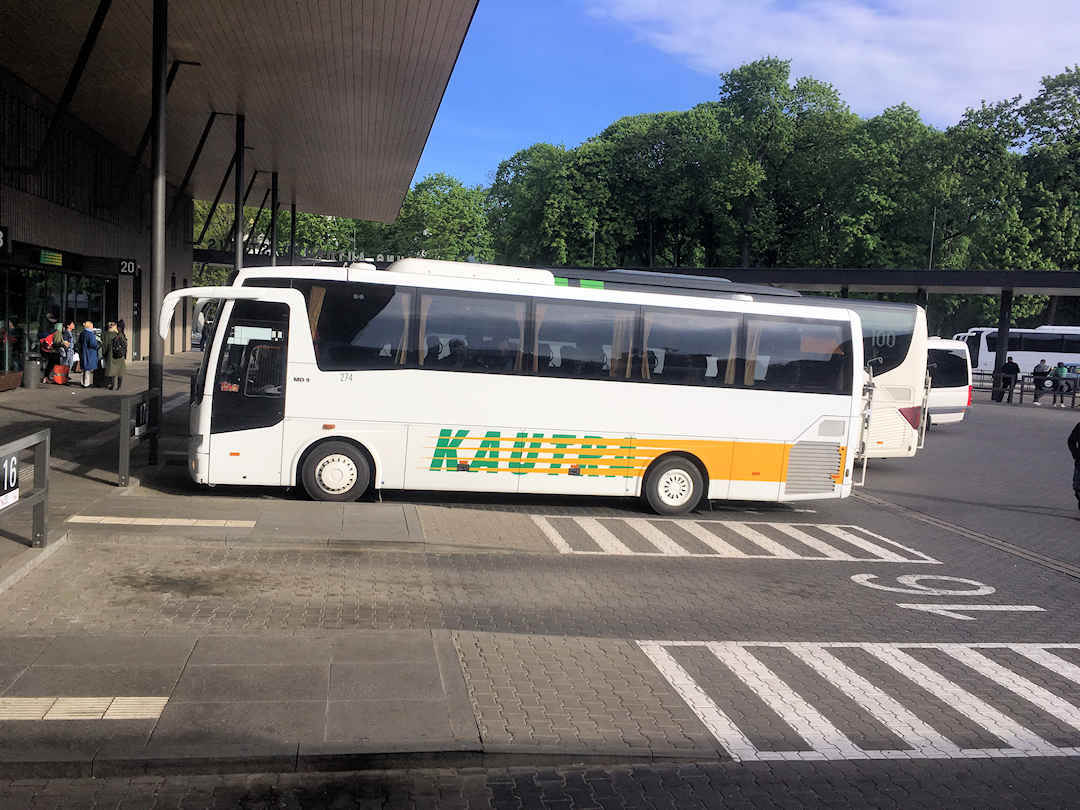 Hiring a car in the Baltics
While you don't really need a car to explore the Baltics, we know some of you prefer your own wheels. To hire a car in Vilnius or Riga, we recommend using one of the aggregator websites like Skyscanner or Expedia. On Saaremaa, we found two rental companies:
We used Rendi Autorent (we just booked over the phone, and they dropped the car off at/picked it up from our accommodation). The car was an older model, but fine for a day. Expect to pay around EUR30 (with basic insurance).
If you do not hold an EU or UK driver's licence, note that the car rental company may require you to bring an International Driving Permit. We encountered that issue when trying to rent a car in Tallinn (as we have New Zealand driver's licences). If that is a concern for you too, make sure you read the terms and conditions (and if need be confirm over the phone) before you book a car.
Have you explored the Baltic states? What other tips would you add? Please leave a comment below.