As a true Kiwi, there are few countries in the world Paul considers on par with or surpassing New Zealand when it comes to natural beauty. Iceland, Norway and Ecuador are strong contenders. And now we're adding another one: Slovenia. We'd even argue that New Zealand can learn a thing or two from Slovenia when it comes to environmental sustainability.
Most people only make time to visit Slovenia's capital Ljubljana and nearby Lake Bled. But there are heaps more to see. Our article will talk about the things to see and do in Western Slovenia, beyond the tourist hot spots that Bled and its famous lake have become. But first, let's have a look at what's so great about Slovenia.
Download your Sustainable Travel Checklist and show the world you care
As travellers, we should all be aware of our travel behaviour and its environmental, economic and social impact; and make conscious decisions about it. Too often, we hear negative stories in the media about tourists behaving badly.
Here is your chance to tick some boxes and check out what it really takes to travel with a sustainable mindset.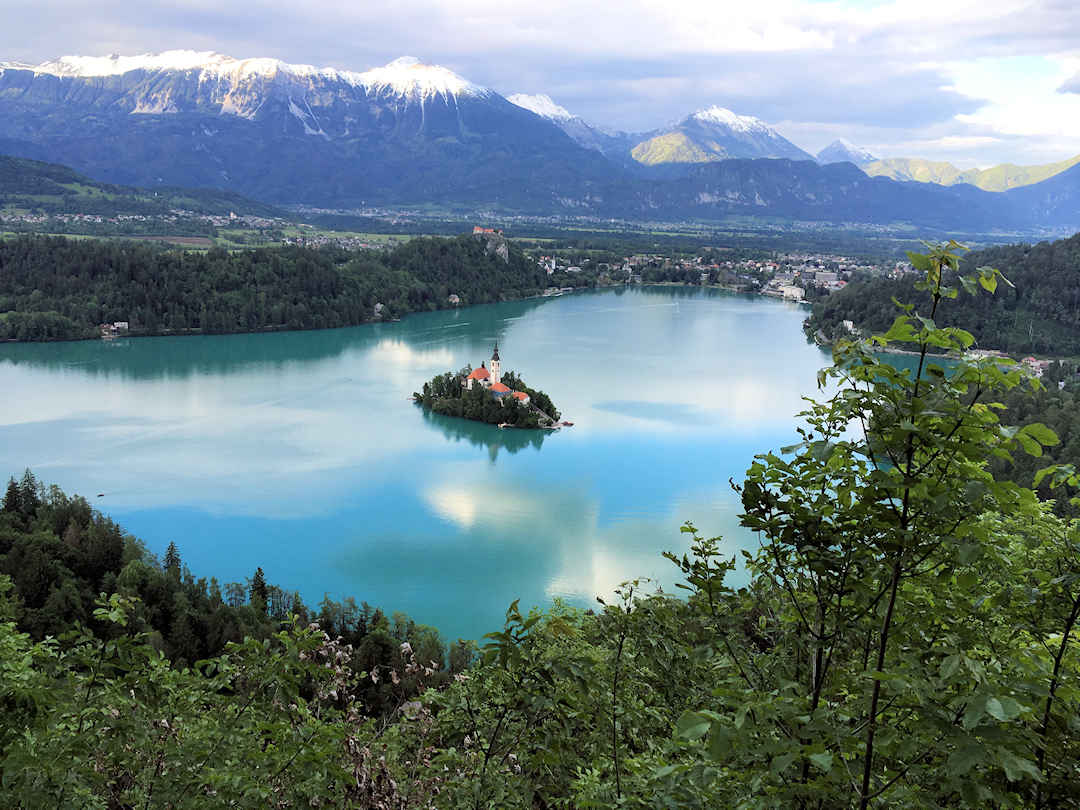 Three reasons why you should visit Slovenia
Bordered by Austria to the north, Hungary to the east, Croatia to the south/south-east and Italy plus a slither of the Adriatic to the west, Slovenia is small (only marginally larger than New Jersey) but jam-packed with natural beauty and history.
The streets are clean, waste is being recycled; the people are friendly, and Slovenian cuisine is mouth-wateringly delicious.
So, if you're reading this because you're on the fence about whether to visit Slovenia or not: go ahead and book your trip. You won't regret it.
Other Fun and Interesting Facts About Slovenia
It is the smallest non-island state having a single and unique official language.
Borders four countries: Austria, Croatia, Hungary and Italy of which Croatia with 670 kilometres is the longest.
The population of just over 2.1 million people with 50% living in urban surroundings.
Ranked number 8 in the world on the 2019 Global Peace Index. New Zealand is number 2.
According to World Atlas, 54.5% of the land area is protected – making it number 2 on the world list.
Where to go in Western Slovenia?
Our itinerary starts and ends in Ljubljana and takes you through some of the most jaw-droppingly gorgeous landscapes we have ever come across on our travels. It allows you to experience (in a sustainable way) the best of both worlds:
the towering mountains, dense forests and turquoise rivers of the Julian Alps.
To check out the individual parts of our
itinerary
click on the tiles below:
When is the best time to visit (Western) Slovenia?
Our favourite travel seasons are late Spring (May/June) and early Autumn (September/October). It's the perfect time to explore cities and national parks, with fewer tourists and more pleasant temperatures than in summer (or winter). That said, Slovenia could be visited all year round. It all depends on what you're after.
How to get around Western Slovenia?
We usually prefer more sustainable transport options like trains and buses. So, let's talk about those first.
| From | To | Comments |
| --- | --- | --- |
| Ljubljana | Bled | There are plenty of direct buses daily. |
| Bled | Bovec | Buses only travel across Vršič Pass (Route 206) between 20 June and 30 September. During that time, there are direct buses from Bled to Bovec (in the afternoon). |
| Bovec | Kobarid | There are several direct buses daily by Nomago; also between Kobarid and Tolmin. |
| Kobarid (or Tolmin) | Ljubljana | |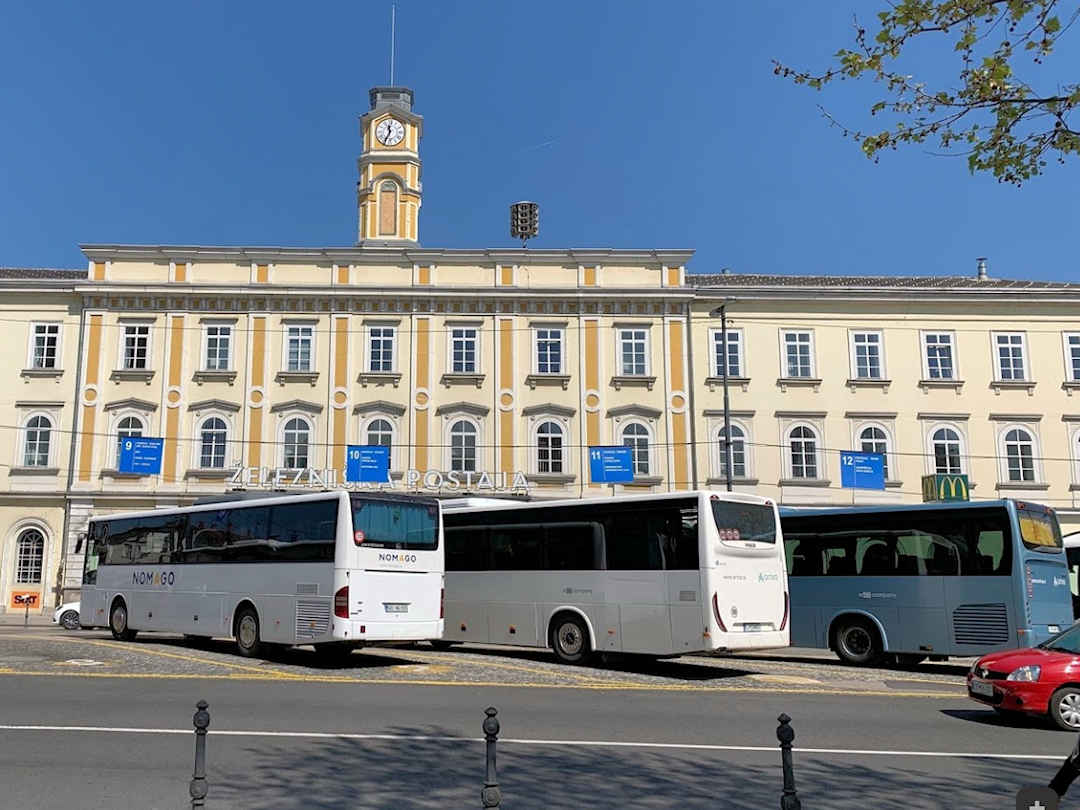 Have you seen our other articles about Slovenia?
Discovering the local cuisine is part of the fun of travelling. It also makes for a more immersive and authentic experience if you eat in a local restaurant, chat with the wait staff/chef and learn more about the food on your table. So, while in Slovenia, make sure you taste a few traditional dishes. In our food guide for (Western) Slovenia, we talk about dishes to look out for on the menu (and where to have them).
By car
For our itinerary around Western Slovenia, we recommend hiring a car. We visited end of May/early June when the buses over Vršič Pass were not yet operational. Our 5-day car hire from/to Ljubljana cost us less than EUR100. We hired our car from the local company AvantCar through RentalCars and found the service impeccable. They are also conveniently located, only 5 minutes from the central bus/train station in Ljubljana.
If you travel by your own or hired car, note that route 206 over Vršič Pass is closed for about 5 months of the year due to (often heavy) snowfall. Check the traffic information portal for updates if in doubt. If route 206 is closed you can still cross the Julian Alps, just not over Vršič Pass but via the SS54/Italy (which is usually open all year).
How to save money on experiences
Free activities or experiences
Many activities (and some of our most treasured experiences) are free or cost very little. On our journeys, we have
Visited many museums free of charge (including the Colosseum and Forum in Rome, Italy which is free on the first Sunday of the month)
Joined Al Green's Baptist Church Service in Memphis to experience local community life (rather than pay the exorbitant entry fees at nearby Graceland)
Attended free guided walking tours through Buenos Aires and Merida (you pay a tip at the end based on your budget and how much you liked the tour) and a free guided walking tour as part of Auckland Heritage Festival (which even included coffee and scones afterwards)
Did countless self-guided walks and used public transport to get to know a city
Swam and snorkelled at countless beaches, using tree shade rather than paying for parasols; and
Attended free performances and danced with locals in Cuba.
Just search for free activities for your destination and chances are someone has made a nice list for you already. Here are some examples
Paid Experiences
Paying for experiences or activities can add up quickly, especially if you're travelling as a family. Make use of family passes (if available). Look out for special deals and discount coupons. If you travel in a group, you may also pay to book a private tour and share the cost. Definitely shop around.
We use and recommend the following service providers for all our paid experiences and activity needs:
How to save money on accommodation
For accommodation, as with any other travel expenses, it's worth shopping around. When we book accommodation somewhere, we tend to look across a number of booking platforms to find the best value-for-money option. Wherever you book, make sure you read the fine print to make sure you compare apples with apples. For example, your stay may incur extra charges (like local tourist taxes or cleaning fees). Some booking platforms include them, while with others, you have to pay them to your host upon arrival.
Nightly rates are generally cheaper outside of peak season. If you can only travel in peak season, look for accommodation options that are a little further away from the main tourist attractions, yet have good connections by public transport. Always double-check the cancellation policy and payment terms before you book.
We use and recommend the following online travel agents and service providers for all our accommodation needs:
How to save money on transportation
Being flexible is what really pays when it comes to transportation and air travel in particular. Travel outside of peak season if you can. If you can't, fares might still be cheaper during certain times of the week and even hours of the day, so check websites like Skyscanner, and Google Travel that allows you to see a whole month and all the options on any given date.
If you have several airports in the vicinity of your home (or in the vicinity of your destination) compare the prices between the different options. For example, flying to Mykonos and taking the ferry to Santorini might still end up being way cheaper than flying from your home airport straight to Santorini.
We use and recommend the following online travel agents and service providers for all our travel needs:
Have you visited Western Slovenia?
If you have visited Western Slovenia recently, what was your experience like? What other tips can you share?
If you want to visit, what additional questions do you have about Western Slovenia?